Have you ever tried to make sense of the Bible? Wondered what is the 'magic key' that unlocks the message of God's Word? Does that key even exist??? Jesus said it did – and that He was that key! (John 5:39)
The person and work of the Lord Jesus Christ is the golden thread that runs through the Bible, bringing its many stories, lessons, prophecies and teachings together into a glorious whole. Yet if we are honest, it can sometimes be difficult to see that golden thread in all the Scriptures.
Enter The Gospel Transformation Bible. From Crossway Publishers, home of the award-winning ESV Study Bible, this study Bible comes with an amazing array of features designed to highlight the grace of God in the Gospel in all the Bible:
An introductory essay
Book introductions highlighting how the Gospel shines through each book
Notes designed to show how the Gospels transforms us in every area of life
Contributors include Graeme Goldsworthy, Kevin DeYoung, Ray Ortlund, Nancy Guthrie
Don't take my word for how good it is, here's a recommendation from Adrian Reynolds
How much is a resource like that worth? £20? £30? £50? How about £7? Yes, you read right -£7!
The friends at 10ofThose want to put this tremendous resource into your hands for a steal of a price. Here's a word from Jonathan over at 10ofThose: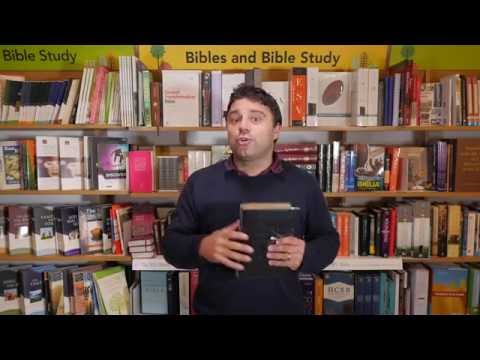 The genuine leather edition (RRP £60) is selling for £20 individually but if you order five or morein burgundy or black, you have them for £12.50 a piece. In TruTone, (chocolate/plum trail, brown/walnut portfolio or brown/navy trail), it's £16 but with orders of ten or more, they can be used for £7 apiece!
I can't recommend this highly enough and I hope you pick up a few for yourself, your family, church or small group. At these prices, you'd be mad not to! So head over to 10ofThose.com and get a copy (or ten) NOW!